Welcome to the Law Office of Robin Cole Lane
Serving the citizens of Texas for more than 20 years
About us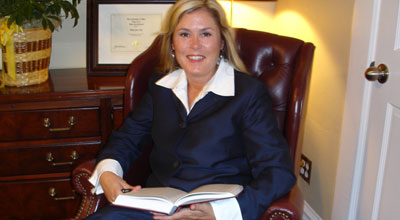 Robin Cole Lane has practiced law in Texas for over 20 years. The firm's practice is primarily traffic ticket defense, family law, and criminal defense. To learn more, please visit the Firm Profile page
Our services
If you need assistance with a speeding ticket, traffic warrant, or other traffic citation in Ellis, Johnson, or Dallas County, please contact us at the number above or send us a message through our website's
contact form (click here)
.
Serving Ellis County for over 10 years in the area of family law, we have represented clients in a wide variety of matters, including divorce, child custody issues, and child support proceedings. To speak with us regarding a family law matter, please call our office or send a message via our
contact form (click here)
.
As a former prosecutor, Ms. Lane understands the law, the system, and how prosecutors think. If you have been charged with a felony or misdemeanor crime you need an attorney experienced in criminal defense. We invite you to contact our office either by phone or email us through the website's
contact form (click here)
.
Contact Information
Office Address:
515 N. College Street
Waxahachie, Texas 75165
Phone: (972) 938-8750
Would you like to speak with our office?
Please call or send us a message via our website, and we'll be happy to see how we may assist you.