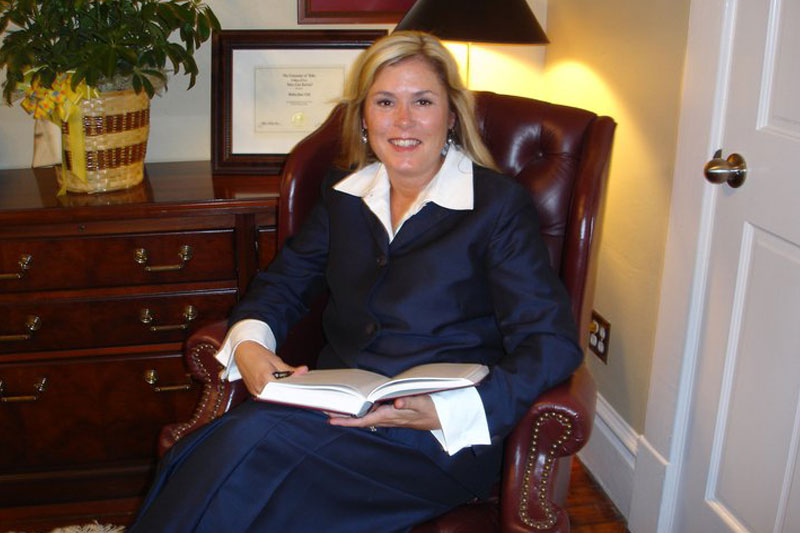 Robin Cole Lane, Attorney at Law
After graduating from Texas Tech University with a B.A. in Psychology, Robin Cole Lane began law school at the University of Tulsa School of Law where she received her Juris Doctorate degree. She graduated in the top 20% of her law school class, and she was the recipient of the American Jurisprudence Award. She also served as the Articles Research Editor for the Tulsa Law Journal.
Upon graduating from law school, Robin served as an Assistant District Attorney in both Johnson and Ellis Counties. In addition, she served as the court prosecutor for the Texas towns of Palmer and Ovilla.
Robin has served as the President of the Ellis County Bar Association, and she is the founding member of the Ellis County Criminal Defense Bar Association. Having lived and practiced law in both Johnson and Ellis Counties for over 20 years, Robin would be hard pressed to walk into one of the local courts on any given day and not run into an old friend or colleague.
Practice Areas
Robin Cole Lane has defended thousands of people accused of violating Texas traffic laws. As a former traffic prosecutor, she understands the municipal and Justice of the Peace court systems. Her years of defense experience bring a knowledge base few attorneys can offer in the area of traffic ticket defense.
A large portion of Robin Lane's law practice is devoted to family law matters. She has assisted clients in obtaining a divorce, child custody issues, and post-divorce modifications. With over 20 years of legal experience, she brings a wealth of knowledge to the table.
The majority of Robin Lane's criminal defense practice is devoted to Class C Misdemeanors. While most Class C charges are traffic related, the area actually encompasses a wide array of additional charges. For example, minors in possession of alcohol or tobacco are just one of many Class C violations a person can face that are not traffic related. Ms. Lane has a broad range of experience in defending criminal charges that she brings to her cases.
Education
Juris Doctorate

University Of Tulsa
Law | 1993



Bachelor's Degree

Texas Tech University
BA - Psychology | 1984



Professional Associations
State Bar of Texas

Member since 1993



Ellis County Bar
Association

Past-President and Member
---
Calla Storm Beach, Attorney at Law
Calla is a 2009 graduate of Waxahachie High School. While in high school Calla began working for Robin Lane, learning the ins and outs of traffic law, family law, and running a law office. After graduating, Calla attended the University of Texas at Austin, majoring in History, with a minor in Government. While there she was a member of Phi Alpha Theta, National History Honor Society, and Eta Sigma Phi, National Classics Honor Society (for her work in the study of Latin).
Calla then went on to attend the University of Louisville Brandies School of Law. While there she was a member of the Journal of Law and Education and graduated in May of 2016, cum laude.
After graduation from law school, Calla returned to Ellis County to take the bar and settle into the practice of law as Robin's associate attorney. She passed the bar and was admitted to the practice of law in November of 2016 after being sworn in by Judge Cindy Ermatinger. While she hasn't been practicing long, she has a wealth of experience, having worked for Robin for over 10 years. In these few short years of practicing she has gained an abundance of trial experience and taken any opportunity for continuing her legal education to stay up to date with the latest changes and innovations in both family law and traffic law.
Calla married Christopher Ross in October of 2017 and they now live in Midlothian with their dog, Stella, who can often be found greeting people at the office.
---
Marissa Canafax, Legal Assistant
We are working to bring you Marissa's profile.